Warnemunde, Germany
A cute little place off the coast ~ yes, I finally found another beach. Although currently the temperature allows you to walk barefoot on the sand, that is about all this Canadian gal is willing to expose herself to.
Carrie at the beach ~ it's not warm!!

The beach appears to be quite nice and is spotted with small huts which remind be of the Beach Houses on St. Kilda beach in Melbourne ~ these aren't quite as elaborate, but appears as though they will keep your things safe while you are not enjoying the sunshine.
Beach Huts ~ aren't they cute?

More Beach huts...

The area around the port is very well developed with small cafés, shops and many a boat you could get on if you were interested in touring the harbour. I had a great lunch at a wee place called Casablanca where they breaded and fried the goat cheese and served it on a bed of tzaziki ~ yummy! Definitely a Lactaid kind of dish for those of us who don't do dairy well… After lunch, I wandered to the beach and as always when you are out and about, you find other crew members enjoying the sights. I caught up with Sharon and we wandered through the shops and I found the cutest bathing suits and was pleasantly surprised to find that this is the one thing in Europe that appears to be cheaper than the Caribbean.
View of the Sidewalk

Quaint homes ~ it will be beautiful when the flowers bloom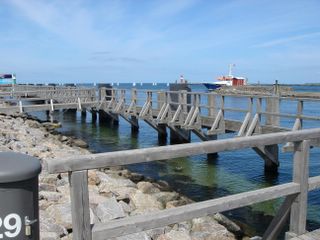 View of the port entrance

On our return trip to the ship, we managed to find the local watering hole. It is a bunch of picnic tables located behind an Airstream Trailer that serves as a Sausage stand. The beer is on tap and the company looks to be good. Jeff managed to spend the whole damn day there… Perhaps I will next time.